Description
Beam Me Down Music is an augmented reality Instagram filter experience and music NFT collection that gives an alternative voice to protest and social movements that impact women. With all the political and humanitarian conflict transpiring around the globe we figured at this point alien intervention is warranted. Beam Me Down is a collaboration between women/BIPOCQ and allied creatives who together curate an interactive invasion of AR spaceships and music over the course of 6 months.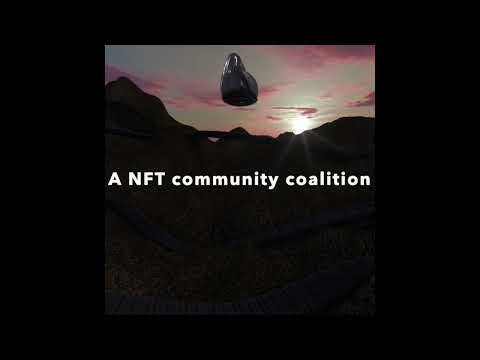 Manifesto/Vision(s)
Web3 has already shown it can raise money around a social cause, but we want to use the Beam Me Down collection to show what's possible regarding the act of protest itself, in addition, to simply pouring money into a problem.
With one collection we use the power of XR tech and NFTs to protest social injustice, reposition music to amplify a collective voice, and at the same time experiment a bit with subscription NFTs to provide even greater value.
Problem
The Problem with Traditional Protest
Protest is usually the first collective reaction to the long list of social-economic and political problems women face in the world… But protest is often met with violence from the state and the US has shown to be no different than other countries that offer fewer avenues to express a grievance. The act of protest has become less safe both physically and legally. Many cannot participate in street protest because of physical and economic disadvantages.
Another problem with traditional protest is that often it is monotone in energy or is led by one or two figureheads. This approach to protest is commonplace but also a derivative of white supremacy and patriarchy in regard to structure and execution.
"The master's tools will never dismantle the master's house." - Audre Lorde
The Overlooked Problem with Onboarding
We can list all of the obstacles to onboarding everyday folks to Web3 culture. But we're suggesting that the culture, itself, is the problem. Yes, tech language and tone are distrusted and reflect a history of using language to stifle mass acceptance. But what Web3 has still not addressed is how the tech can be used or how exactly it can impact people's lives outside of the promises of capital gain. The promise of making money cannot be the only pitch we have. Even the ancient, though the rebranded idea of a DAO is no better with mostly inaccessible tools.
The main problem with onboarding is a lack of context. How does Web3 technology serve me right now without promises of financial kickback and linguistic mountains to climb?
Though Web3 is a broad term, we can still meet people where they're at and introduce the tech in context of their physical, emotional and environmental realities.
*It is a CIVIC reality that a drop in political engagement has lead to the state we're in. It's an emotional reality that people feel powerless and alone feeding into a global mental health crisis. *
*It is a physical and fearful reality, that protesters are being arrested, sentenced and/or beaten when expressing their 1st amendment rights. *
*It is an environmental reality that we are a deeply uneducated and unengaged society regarding the environmental hazards plaguing communities of color. *
It is an anti-historical reality that the actions and culture created by change-makers are often overwritten and revised to the convenience of those who write history.
Simply, raising money is a philanthropic, capitalist and disconnected approach to solving the above.
We want to have a different conversation around what Web3 can do?
Solution
We're using XR technology, AR Instagram filters specifically, to introduce a new form of viral protest that addresses the above set of problems.
If you weren't aware, the US Dept of Defense for the first time in American history is PUBLICLY acknowledging the existence of unidentified flying objects. We're using this worldly reality as a satirical base to create an AR Instagram filter collection to give voice to the "other" or aliens within society; this collection is called Beam Me Down Music. Beam Me Down is a form of political theater and empowerment, which can be accessed by almost anyone, captured and shared with others.
Imagine, here in Georgia, we engage the democratic electorate to fly spaceships over the Georgia Capitol or over HBCUs or anything that in context, makes a statement and inspires others to engage civicly. It's not just the spaceship, but the music beamed down, that helps create varied stories and messaging.
Because we are using the Unlock subscription NFT protocol, to facilitate the archive of a 6 month experience of spaceships, music, capture and shares. An archive of AR engagement will be minted along with the spaceships themselves. We're using one of the most celebrated but underused (except for capital gain) features of the blockchain and NFTs, their immutability. And these times, the people, our leaders and the impact of our collective actions need to be archived for posterity. This is easily exemplified by the slow and incomplete coverage of what's happening in Iran and other national/global movements that get little coverage but on social media; which at anytime could be removed.
This is why minting the archive of what people do with these AR filters is as important of the momentary theater they create.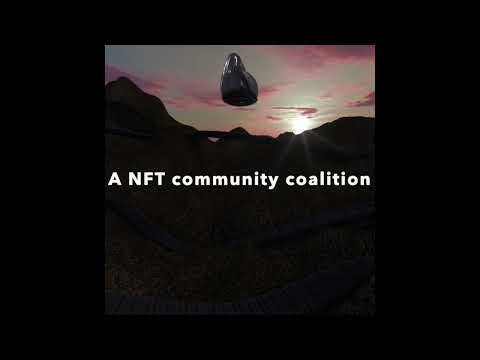 Product
Our collection will need its own marketplace. We've partnered with Unlock Protocol, so that a limited-subscription NFT can be built to house the Beam Me Down experience. Each month, subscribers to Beam Me Down will receive first access to new AR Instagram filters, derivatives of the original spaceship designed by Time-piece artist Yvette Hammond and a growing catalog of music provided by Web3 and 2 creatives.
Each month will support a new cause that impacts womenBIPOCQ people in the world. Each month will deliver new music, community perspective and create an immutable archive of music and shared history. Though QR codes and filters can be distributed freely outside of the subscribership, minting your own spaceship, opportunities to build community, and immutable content, thus adding more value to the resulting mint, is only accessed through being a subscriber.
Validation
We are validating the filter with an inaugural test flight this Fall in Georgia and at Miami Basel. The QR codes will be distributed by a growing list of partners and social media.
Progress
Collection Progress:
We are currently developing the AR Instagram Filter
Planning to fly the flagship over the State capital, the governors mansion, Atlanta's HBCUs and wherever else in Georgia people want to make a statement.
Marketplace Progress:
We are near completion of the UX/UI of our marketplace
Hired UI/UX and MVP Dev
Tentative timeline MVP completion Dec. Miami Basel
Differentiation
Our collection will be accessible to the masses outside of Web3 whether they subscribe or not but subscriptions can also be bought by credit card as a preface to onboarding. Since the mint happens at the end of the 6 month experience, we want to use the subscription period to onboard folks so that all are ready to mint at the end. AGain onboarding is best facilitated with enveloped in trust and context of people's real lives. We hope to onboard a number of WBIPOCQ folks into the space, in a more welcoming way.
Team
Founder, Hanifah Walidah
Spaceship artist, Yvette Hammond
UX/UI, Nyla Belle
Project Manager, Hakeem Syfuaan
Front/Backend MVP Dev, Vincent Kwasi
Partners
Jasper James (Co-chair Northern California ACLU, Founder of Social Justice as Spiritual Practice and the Black Bill or Rights)
Unlock Protocol
Sister Song (Reproductive Rights org, GA)
Black NFT Art
Grant Request $10K
Funds will be used over a 6-month period, towards;
Simple but sound Unlock marketplace build,
Team growth (Smart contract Dev, community manager),
Subscriber acquisition,
Content creation and,
Some travel
We have raised $3,500 via GR-15 and are wanting to raise a total of $20-30K
Help
We would love help with community development and branding support.
Additional Resources