DAO Tasks - a better way to show how much work there is to do, and money on the table for those willing to contribute to daos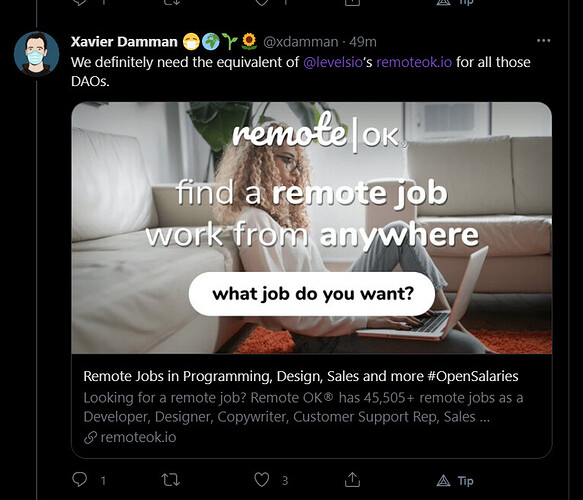 Every time I make a thread about how to work for DAOs and get involved, I get tons of questions and comments like these. People want to join DAOs where they can be productive. But finding the proposal where we say we are taking community contributions within uberhaus is basically impossible for an outsider who doesn't already know about uberhaus, even if they are searching through DAOHaus.
There is now over $1B on the table locked up in DAOs, ready for people to contribute to and earn.
I propose 2 things:
DAOHaus adds a "Accepting Contributions" badge to the DAO Explorer. Lets make it obvious which DAOs have tasks they want people to join and complete in order to contribute to the community.

UberHaus funds a 400 HAUS grant to open a bounty to build & maintain a jobs board for DAO tasks, where any member of any DAO can submit tasks that need to be done, or general community contributions that they are looking for. For example, improving docs, making minions, creating art, etc… This would become a DAOHaus product